Denali, Alaska, 1990:
---
The "Too Impress Jodi Foster" Expedition:
---
Objective: Denali Summit.
Trip Dates:
Outfitter: Genet Expeditions (Anchorage, AK)
Costs:
Itinerary: Flew Boston-Minneapolis-Anchorage. Prepared and topped off supplies. Drove to Talkeetna. Flew to Base Camp (7,500') on Kahiltna Glacier. Climbed to Camp 1 (7,200 '), Camp 2 (9,200 '), Camp 3 (11,000 '), Camp 4 (14,200), Camp 5 (17,200 '), and summit (20,300'). Overnight at Camp 5. Descent to Camp 1. Descent to Base Camp. Flew back to Talkeetna. Drove to Anchorage. Flew back to Boston.
Fellow Travelers:
Karl Swanson (head guide), Anchorage, AK
Doug McClain (assistant guide), Colorado Springs, CO
Peter Kurzenhauser (Arlington, VA)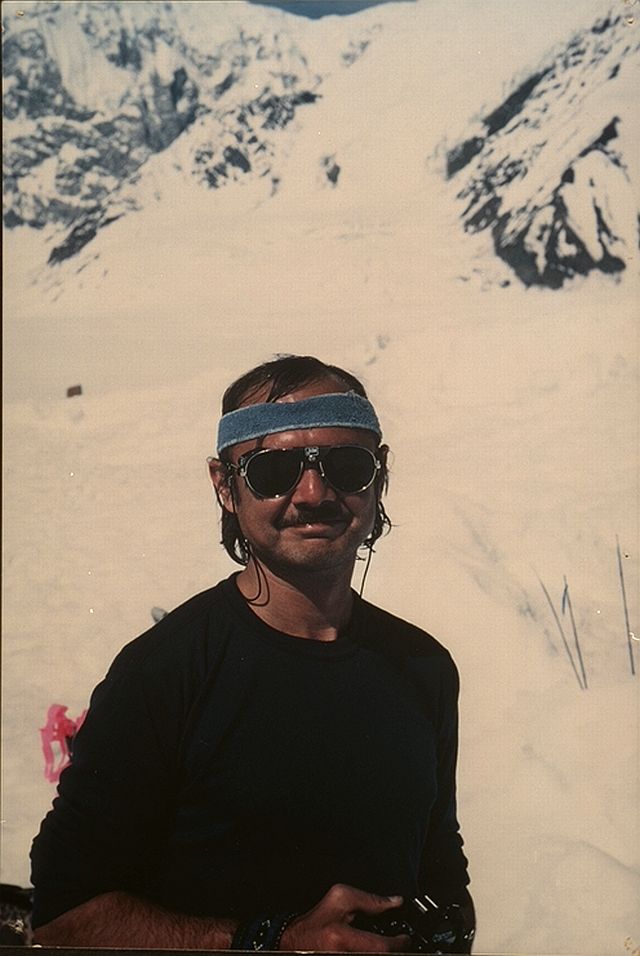 At Base Camp on the Kahitna Glacier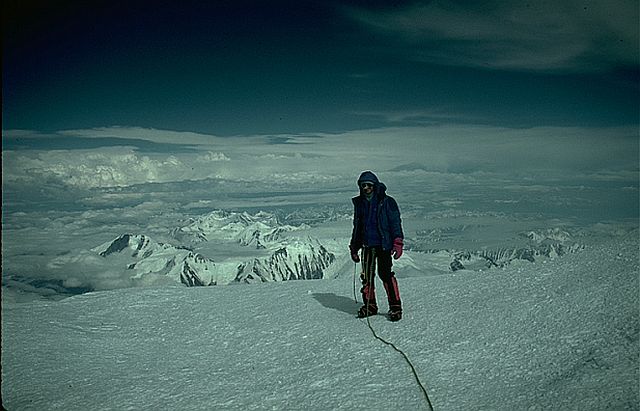 The Summit at last! The Roof of North America (6,194 m / 20,320 ft). - June 22, 1990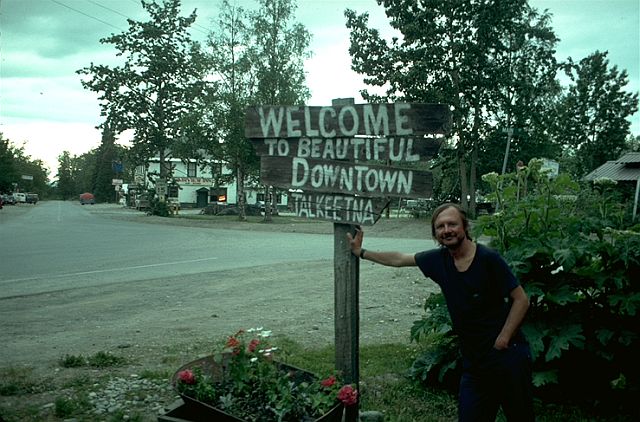 Talkeetna is the jumping off point for bush pilots that fly us climbers onto the glaciers leading up to Denali. Some climbers never return. Nobody can figure out if Talkeetna is a climbing town with a drinking problem or a drinking town with a climbing problem.