Bolivia and Peru, 1987:
---
"Monday is Malaria Day"
---
Objective: Trekking in the Andes
Trip Dates: July 2, 1988 - July 25, 1988.
Outfitter: Overseas Adventure Travel (Cambridge, MA).
Costs:
Itinerary: Flew Boston-Miami-Lima-La Paz. Chewed coca leaves in Bolivian marketplace, went driving across altiplano, steered a boat through the floating reed island communities on Lake Titicaca, and took train through terrorist-active areas from Puno to Cuzco. Explored Inca sites around Cuzco, and spent eight days trekking in Andes to foot of Mt. Salcantay. Went white-water rafting on Urumbamba River, and finished trip in Macchu Piccu. On way back. Overnight in Miami.
Fellow Travelers: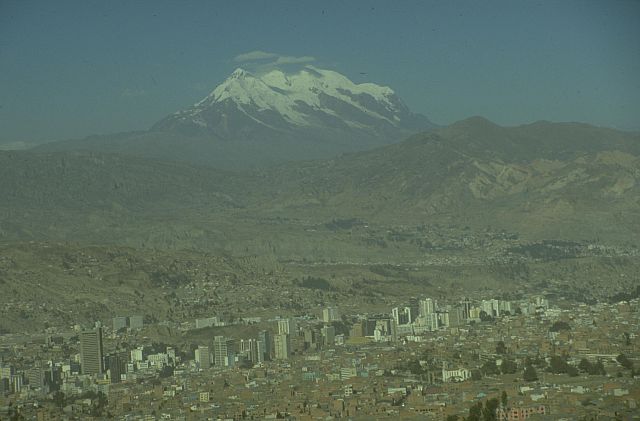 Mt. Illinani towers above La Paz, Bolivia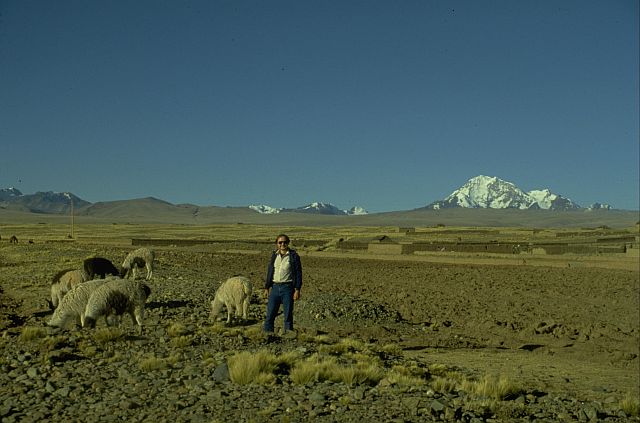 Grazing with the Llamas on the Altiplano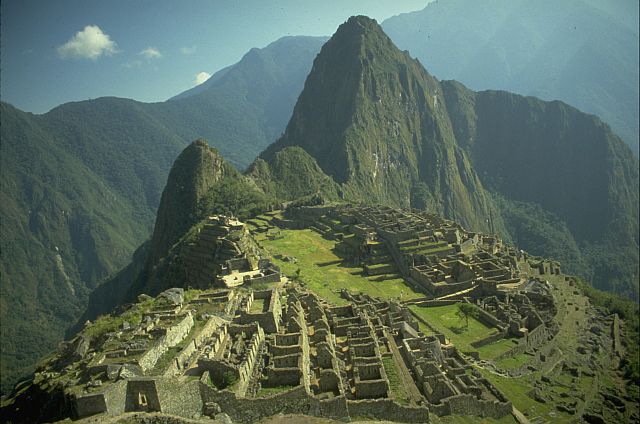 Machu Picchu in the Morning Light