East Africa, 1989:
---
"You Can Find Me In Mombasa, In A Barroom Drinking Gin"
---
Objective:
Trip Dates: 1989 Aug.
Outfitter: Above the Clouds Trekking.
Costs:
Itinerary: Visited Mombasa, Kenya, and Indian Ocean beaches; went on safari in Serengeti National Park in Tanzania with Judy and Lou (boy, that guy could DRINK!); visited Olduvai Gorge and Ngorongoro Crater; climbed to Uhuru Point to summit Mt. Kilimanjaro (19,340 ft.), with Valerie, Merry, John, Steve, and Mike.
Fellow Travelers: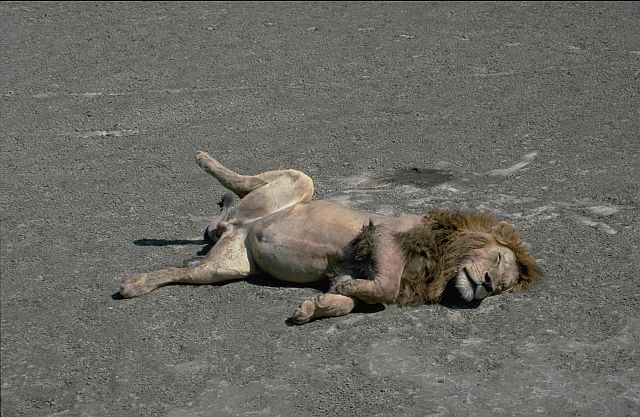 On Safari in Ngorogoro Crater, an ancient volcanic caldera. The savannah here and in the adjoining Serengeti Wildlife Preserve is teeming with life. But sometimes, even an apex predator needs a break.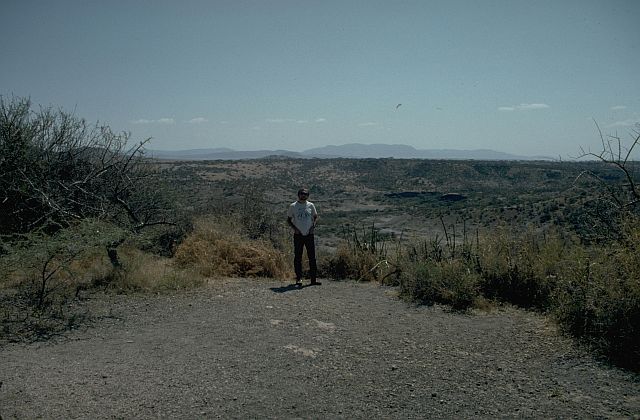 "The Dawn of Man". Louis and Mary Leakey found some of the oldest hominid stone tools, dating back to 3 or 4 million years ago, here in Olduvai Gorge.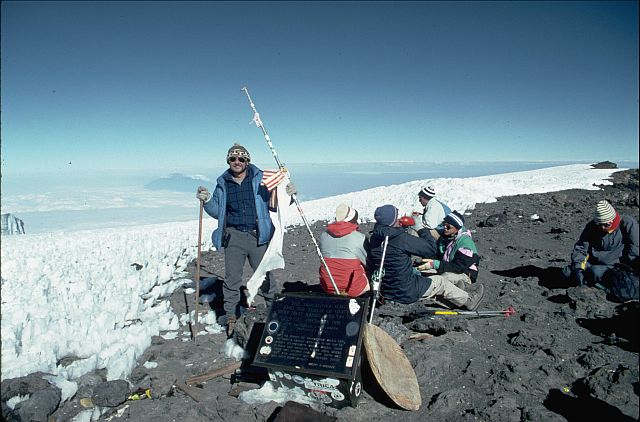 John at Uhuru Point (5,895 m / 19,340 ft), the "true" Summit of Mt. Kilimanjaro, 1989 Aug. It is estimated that, due to climate change, this snow will have largely disappeared by 2015-2020.