Nepal, 1986:
---
"Does it still count if you die on the way down?"
---
Objective: Everest Base Camp Trek, Nepal (5,624 ,m / 18,450 ft.)
Trip Dates: October 31, 1986 - November 24, 1986.
Outfitter: Overseas Adventure Travel (Cambridge, MA).
Costs:
Itinerary: Flew Boston-NYC-Amsterdam-Delhi-Katmandu. Later flew to Lukla for 21 days of trekking in Khumbu region. Trekked through Namche Bazar, Thyangboche, and Dingboche. Three sahibs and two Sherpas of our group (including myself) reached our destination of Kala Pattar at 18,450 ft. in a Himalayan snowstorm, across the Khumbu Glacier from Mt. Everest. Returned to Lukla by way of Phyangboche and Thame Valley. Spent some time shopping in Thamel District in Katmandu.
Fellow Travelers:
Maura (trip leader)
Dave Kinsley (Worcester, MA)
Martha Forbes (Cambridge, MA)
Helen
Richard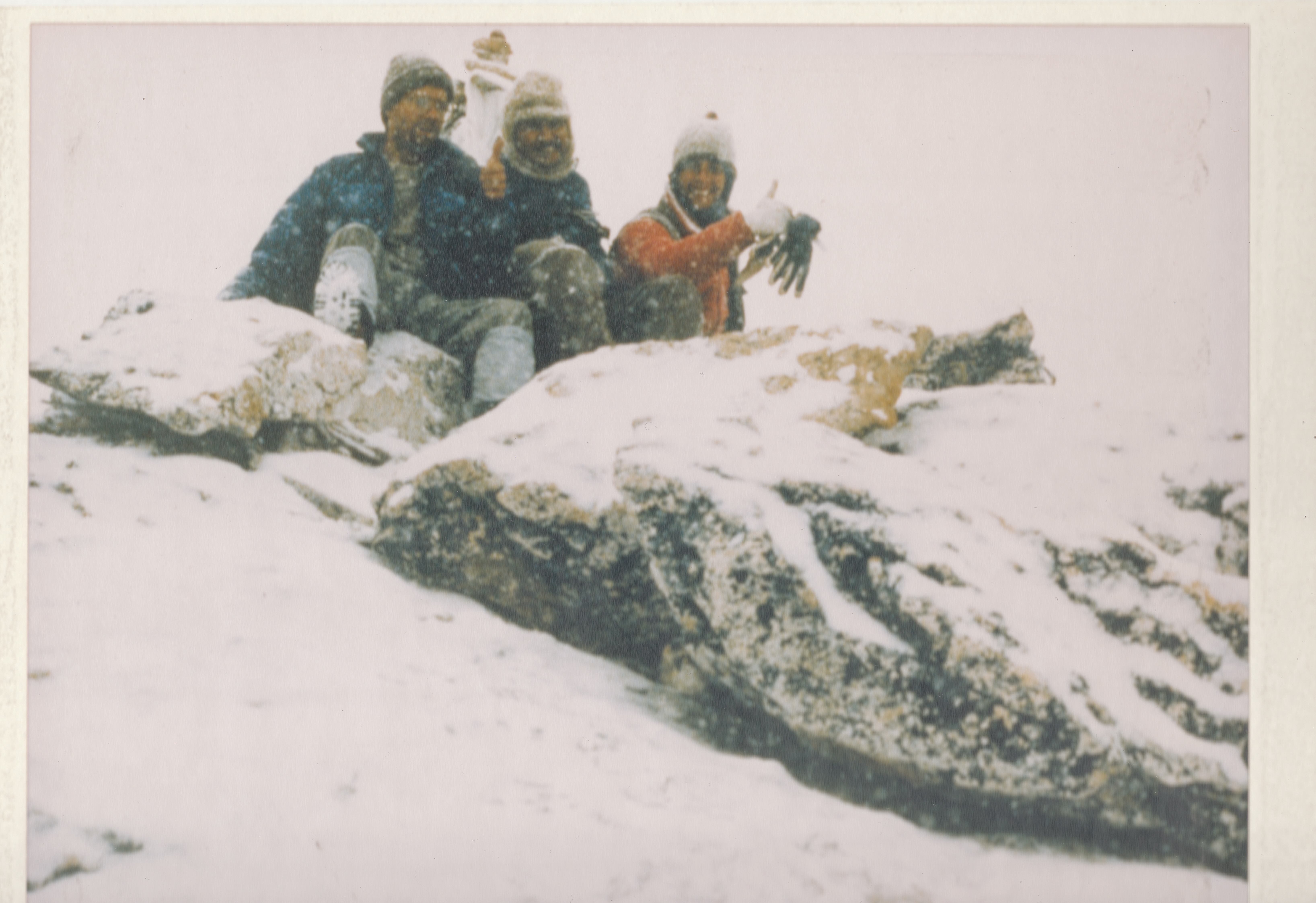 Bob, John (middle), and Fred on summit of Kala Pattar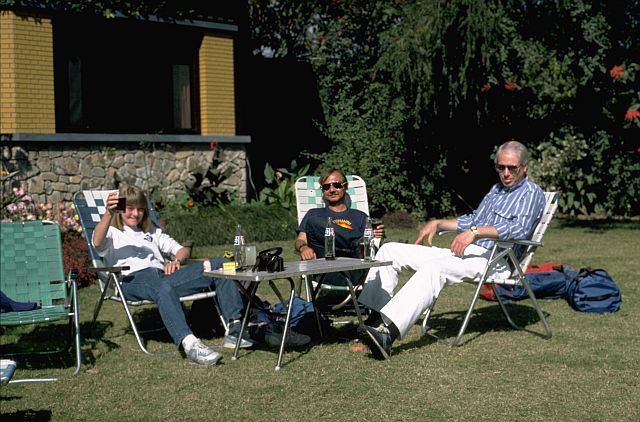 Martha Forbes, Dave Kinsley, and John relaxing "off trek" at the Mala Hotel in the Thamel District of Katmandu, Nepal. Perhaps the greatest reward of such expeditions are the enduring friendships some of us formed.