Thailand and Tibet, 1994:
---
Hope and Despair in South Asia:
---
Objective: Tibet Overland.
Trip Dates: May 21, 1994 - June 6, 1994
Outfitter: Himalayan Treasures and Travels.
Costs:
Itinerary: Flew from Boston to Seoul to Bangkok. Overnight Bangkok, then to Katmandu. Drove over Himalayas from Katmandu to Lhasa. Flew Lhasa to Katmandu, Katmandu to Bangkok.
Fellow Travelers:
Ernest Floate (London)
Susan Floate (London)
Tom Loe (Oswego, NY)
Mary Loe (Oswego, NY)
Margaret Yin (Menlo park, CA)
Han Yang Lo (Menlo Park, CA)
Izumi Maruyama (Japan)
Chin Gaik Lim (Tasmania)
Sachiko Kiriyama (Japan)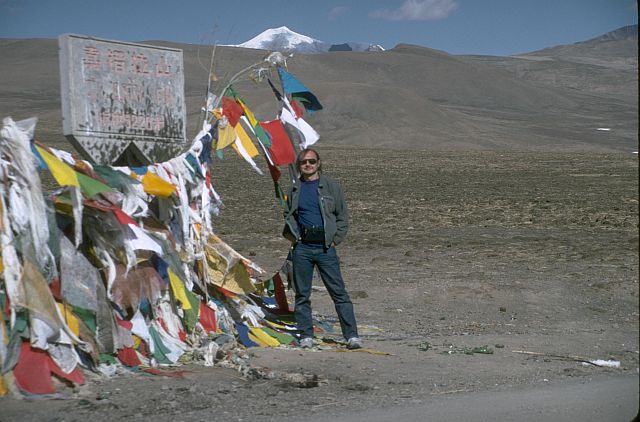 A High Pass on the Way to Lhasa
Our Tibet group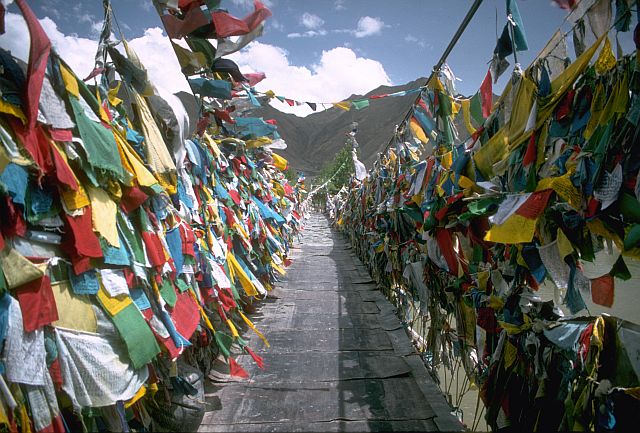 A Lhasa bridge lined with prayer flags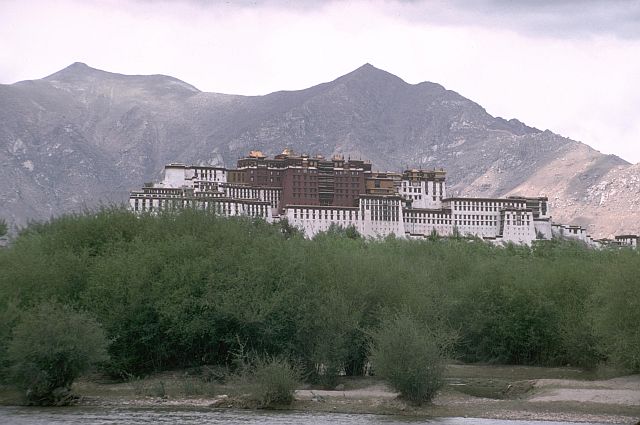 The Potala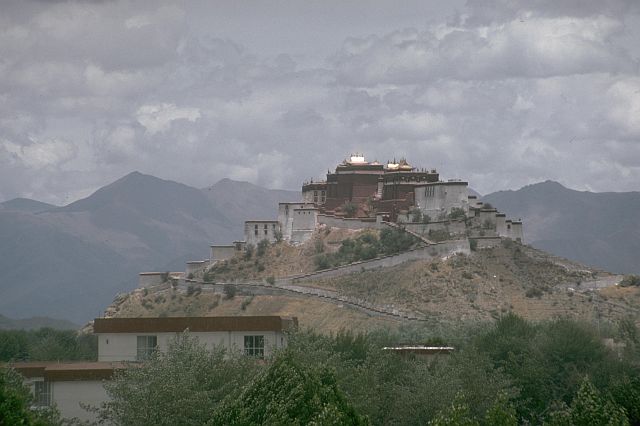 The Potala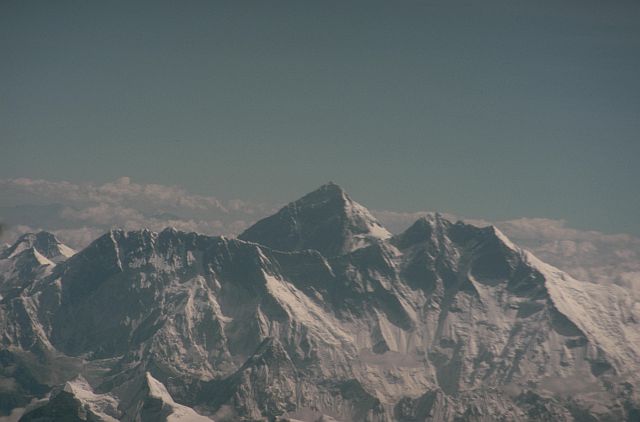 Mt. Everest from the Airliner we took over the spine of the Himalayas back to Kathmandu